VISIT THESE SITES--THEY SUPPORT OUR CLUB
CLUB SPONSORS
Club sponsors
Brineshrimpdirect.com is a local Utah company that makes quality food for aquarium fish. They also sale brine shrimp eggs and frozen foods.
TFH magazine has a lot of information for hobbyists. Check out their website to see what they are about.
Zoo Med will be supporting our club this year by helping to pay for a speaker threw the ACA. They will also be providing some of their great products for club members at the meeting.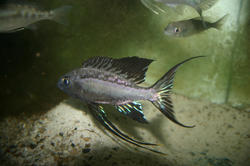 The American Cichlid Association is a great place to get information about cichlids and cichlid conservation. They hold great annual conventions full of speakers and fish exibits.